2014 Review
23rd December 2014
Right, most folks seem to be setting out which photographs they have taken in 2014 are their favourites and whilst I intend to set out what I think are my best (or at least favourite) images I have shot this year, last year I set out my top 10 images by other folks I know and interact with. That was quite well received and so I've decided to do it again.
I think as photographers it's all too easy to eye everyone else as competition, and although competition is good for the soul, indeed it is how we evolve, I think it is important for us to reflect on and draw inspiration from others. Each of these photographs has inspired me at some point and in some way this year. It is not a popularity contest, and anyone missing from the list should (I hope) not be offended.
So here goes, in no particular order…
2014 - 10 Favourite Images by other Photographers
(click the headers to view the image)
1.
Tapestries of Thirlmere – The Sundial by Colin Bell
There are a number of Colin's Thirlmere project images I could choose for this, they epitomise the types of 'lakeside' images that I would like to take. Wonderfully delicate, authentic, true type images, full of atmosphere. Of course, concentrating on one area for a project is going to concentrate the mind too, and Colin is really reaping the rewards here. That is not to say the rest of his portfolio is of a lesser standard, it is not, it is just that this project, for me, stands out. In this particular image the processing is so so so subtle, and it is perhaps the most 'film-like' digital image I have seen this year. Because of that it has an organic quality to it. It is beautiful, I have no other words for it.
2.
Fighting for air in a sea of snow by Lizzie Shepherd
Back in March Lizzie visited Norway to do some langlauf (cross-country) skiing, of all things. What she came back with was a supreme set of travel images from the frozen wastes of the Norwegian winter. Herds of Reindeer stampeding across the landscape, wonderfully evocative mountains blanketed in think snow, and the odd little gem like this one. I'm a big admirer of Lizzie's work, she is very much a 'what you see is what you get' shooter, she never seems to embellish her work with over-processing, even though often it could quite stand up to it. If I had to use an analogy, if I thought most photographers were oil painters, Lizzie would specialise in watercolours, it is often a more delicate image that she takes. I often feel refreshed when she posts a new image, it genuinely has that effect on me. In this image it would have been all too easy to overexpose the snow, I see this a lot, effectively you then have a lone tree 'floating' in the image (and it's little brother peeking up), but no, Lizzie has exposed properly (or at least processed) for the snow, it is full of rich texture. It's a wonderfully detailed image that I'd love to see printed.
3.
Nebula by Terry Gibbins
Terry has changed direction a little this year. Being less concerned with wider shots he has begun to concentrate on establishing a connection with the landscape around him, he has become more intimate. He has also kicked off a series projects, one being 'Carriage' where he utilises his job as a London Black Cab driver to capture the faces of some of his punters, occasionally some are more recognisable than most. Another project he has been developing slowly is 'Abandonment' which is a study of the derelict and unmaintained. The shot that really caught my eye out of this excellent series is 'Nebula'. It is a stunning abstract and one really struggles to understand what it is, it really does look like some fantastic nebula in the far reaches of space…but once you know what it is, and after you've slapped your head and shouted 'doh' like Homer Simpson, you'll soon be wanting to recreate it. Very creative.
4.
Woodland Wanders by Mark Littlejohn
What I love about photography and social media is the constant discovery of new photographers and their work. Before Facebook and Twitter and even Instagram, one had to rely on published works or magazines or even exhibitions to discover talent. I had seen Mark's name around a little before this year and gradually over time you catch on to what others and who others are talking about. I recall becoming more familiar with Mark and his work probably around the middle of the year and to be honest I don't really know how it took that long, he has quite a following, and it's easy to see why. Mark lives in Penrith on the edge of the Lake District which is perfect for him as it has helped him create a fantastic portfolio of Lakeland imagery. However, he shot to fame in November of this year when he was announced as the Take a View 'Landscape Photographer of the Year', one of the most prestigious titles in UK photography for his image from Glencoe, A Beginning and an End. It would be fair to say this image has divided opinion. A lot of folk out there think the winner of the title should be a huge vista, shot at dawn with blazing colour in the sky. The Judges have been brave this year in selecting a more intimate abstract image. I've said it before; it has bags of atmosphere, which is not an easy thing to accomplish in a 2D digital image. However, although I love this image, it is not my favourite of Mark's. That (small) honour goes instead to Woodland Wanders. This image was displayed alongside his winning Glencoe image at the On Landscape 'Meeting of Minds' conference in all its printed glory. I absolutely adore the processing here, it is so restrained it's almost flat on it's back. There are no amazing shafts of sunlight, there is no high contrast, but it is full of texture and detail. The colour palette is glorious and warm, I almost want to lay down on that grass and have a snooze. I doubt a painter could paint a painting that could look more like a painting (tongue twister) than this image. There are no other words I can use to describe it, except wonderful.
5.
Eaton Park Treeline by Matthew Dartford
What can I say about this image except it is superb, simple but superb. Clearly whoever placed floodlights in a park was onto something, add a little fog to the recipe and there you have a wonderful backlit tree silhouette image. The panoramic format really emphasis the casting of the shadows across the frame and Matthew's choice of processing style rather than straight mono (as he says) is spot on. Dark, sinister but also stunningly beautiful. This deserves to do well in any competition it is entered into .
6.
Room with a view by Paul Shears
Taken during the Open House 2014 event in the Leadenhall Building (an event where the public can access buildings throughout London that are otherwise off limits) Paul has used his ultra wide angle lens to great effect. I love the separation here. Clearly the majority of joe public are more interested in the fine view (no doubt) than the internal structure/architecture of this building, perhaps moving around the floor in single file, keeping to the windows. Paul has stepped back from that to make the most of the geometry that is otherwise invisible without such a wide lens. This reminded me of the sketches and archival images of buildings that I encountered during my building degree, studying form and factor within architecture, etc. The empty boardroom desk and chairs as the centre-piece is perfect, controlling the image like corporations controlling us without us really noticing…just like the oblivious occupants of the room.
7.
Refuge by Russ Barnes
Let me say this now, I don't like Infra-Red landscapes. There I've said it. It's a personal thing. I understand they have a place in photography, they are just not my cup of tea. So, why have I chosen an Infra-Red image for my top 10 of 2014? It's bloody quirky, that's why. IR allows you to shoot right through the day, I can understand the appeal of that, and given the positioning of the shadow, in the middle of June (and no exif data), as an educated guess I would say this was shot at midday…and on Exmoor, not the Serengeti. Of course, if it were the Serengeti I'd expect those two sheep to be lions not just lyin. That is why this image works for me, it looks like Africa…with sheep. Awesome. Clever. No wonder it was commended in the Landscape Photographer of the Year competition this year, I doubt there was another entry anything like it. I'd also just like to add that a number of Russ' images could have made this list, his output this year has, in my humble opinion, been outstanding. Not one to get too carried away with what equipment he shoots with, as long as it has a Nikon badge on it, he has taken the humblebrag to a whole new level, so he deserves commending for that too ;)
8.
All Blood Runs Red (ii) by Valda Bailey
Valda continues to show incredible creativity with her multiple exposure photography and this is most evident in her interpretation of one of the most moving public displays of 'art' in recent times. The year 2014 marked the 100th anniversary of the start of The Great War and artists Paul Cummins and Tom Piper set about bringing to life an installation of 888,246 ceramic poppies (one each for every British military fatality during the war) called 'Blood Swept Lands and Seas of Red' at the Tower of London. Many people will now be familiar with this art-piece and I have seen many many many photos over the last months, some of which were excellent, but it was Valda's interpretation created in the early days of installation that really caught my interest. Every now and again I find myself returning to these images and whenever I think of this memorial to the fallen, it is Valda's haunting depiction that I think manages most to cross the divide between art and the horror of the trenches so many years ago. All Blood Runs Red (ii) is perhaps my favourite image of the whole set, but honestly it's hard to choose.
9.
Too Blue by Lee Acaster
Anyone who follows me knows I'm not a fan of Bluebell images, I do get some ribbing for it. Perhaps it is because I've never attempted to take images of them myself, who knows. What I do know is that when Spring arrives every year Flickr, Twitter and every other form of social media seems to become saturated with images of the damned things. Thing is, I do like Bluebells when I see them on walks, I just don't like Bluebell images, however good they are, it's the rules. Trouble is, rules are there to be broken, and that is exactly what I am prepared to do here. Lee seems to have burst into my consciousness relatively recently. Possibly this has something to do with his weekly domination of the WexMondays competition on Twitter. Anyway, I remembered seeing this image somewhere and have only recently found it again on Flickr, much to my delight. I really love the the extremely shallow depth of field here and the rather intense side lighting. Surprisingly the light on the bluebells in focus isn't as warm as I would expect, suggesting some desaturation (very de-rigor these days) or selective colour temp adjustment. Whatever Lee has done, I like the effect, it really adds some punch where it counts whilst the rest of the image remains soft and dreamlike.
10.
Elgol Ebb by Stewart Smith
I'd consider the comp of this image to be slightly risky, let me explain. Most folks have seen images of Skye's Black Cuillin taken from Elgol, it is almost a mecca for any half serious landscaper, and so almost everyone will be familiar with the scene. The mountains ARE the subject, the foreground is almost incidental. Of course, anyone who does go there does search for a different foreground to the last photographer (for the most part), but ultimately the aim is to shoot the vista. So, faced with great light and changeable conditions that would no doubt produce a stunning image of the whole mountain-scape, what does Stewart do? He cuts half of it off! By doing so he really is making the foreground the interest here. Of course we still get to see the magnificence of Sgurr Nan Gillean (great little scramble up there by the way…not for the faint of heart), the Black Cuillin's northernmost peak, in the far background. Now our attention is mostly drawn to the foreground Stewart has chosen some wonderfully weathered and characterful rocks. The exposure is longer than I would typically look for (I'd prefer something around 2 seconds to retain some water texture), but in this image the longer exposure really works, and thankfully it isn't long enough to turn such a lovely coloured patch of water to milk. When I inevitably go back to shoot Elgol, this is one of the images in my head that I will endeavour to pay homage to in some way.
So, there you go, my 10 favourite images from 2014 by folks I know and interact with on social media. This was a hard list to put together. This year I have broadened my outlook and so the possible candidates has grown significantly. There are many fine images that have not made this list, by established names and people new to the scene, it does not seem to matter in terms of quality, whether Professional or Enthusiast, whether that shoot Nikon, Olympus, Canon or Fuji, in fact I care so little about that I hardly ever look to see what camera body or lens has been used. Of course at 1024 pixels and 72 dpi on the PC/Mac screen, they all look the same anyway. Things change a little once you get into printing of course…
2014 - The Year of the Print
This year was declared by some as the 'Year of the Print'. In fact there was an exhibition at The Mall Galleries in London called as such. I did not go, I did not have the time, I wished I could have though. This year was also the first time I'd seen any of my work in print, at the Connected 2014 exhibition at Patchings. A collaboration exhibition of many photographers, this was a real eye opener for me and was the final piece of the jigsaw that made me purchase my own printer. The purchase did not go down well with the wife, she'd have preferred I'd spent the money on re-plastering the living room, but the money used was a by-product of another decision taken earlier in the year to change my camera from a Canon 5DII to Fuji (you can read about that
here
). The simple issue was, why am I taking all of these photos and investing so much time if all I was going to do was share them in tiny jpegs online? I needed to complete the process by printing.
Now, I have to tell you, creating a print is thrilling (well not THAT thrilling). There is something about seeing your work in print that finally makes you understand what beauty you are able to capture/create with your camera, I can't describe it any better. Images that get a cursory glance on a PC screen suddenly spring to life in print and I can look at them for ages. I've heard it said by many before and I'll reiterate, we should all be printing.
I love this process so much I've even started offering my
prints for sale
, all I need now is for someone to actually buy one, I fear that is the hardest part, lol!
2014 – A year of travel
It would be fair to say I've not been able to get up many hills this year and when I have the weather has been diabolical. It would also be fair to say I've been busy in other aspects to compensate. Back in February I visited India for the first time, what an amazing country. I had no idea it was so colourful. I was only there a week but it was enough for me to develop a desire to go back again, next time to venture further than the Golden Triangle. You can see some images
here
and a more extensive set of images on Behance
here
.
Once again in June I was fortunate enough to go to Glastonbury Festival. In previous years I spent a lot of time photographing stills whilst there, but this year, utilising the burst mode on my Fuji X-Pro1, I captured over 3000 images in a very raw burst fashion. The results enabled me to compile this
video
. It's a bit jumpy as I was experimenting, but it did allow me to relax into the event a little better, rather than spend the time looking for compositions or missing bands to catch the best light elsewhere. I'm going again in 2015…might take a tripod though, some folks complained about feeling sick whilst watching it, oops.
I also was lucky enough to visit Iceland on an Alex Nail hiking workshop. The was a week long excursion along the Laugavegur trail, crisscrossing the actual trail to wild camp on extinct volcanoes and photograph the magnificently varied landscape. Carrying all we needed for a week in the wilderness, it was an exhausting experience, but absolutely fantastic. I never dreamed I would return with so many images. Enough images in fact, that I was also able to make a video out of some of the stills.
Here
it is if you haven't seen it before. The images I came back with can be seen
here
or again, a wider selection on Behance
here
.
Plans for 2015 are not concrete yet, we'll have to see what the Credit Card bill is like once Santa has made his deliveries.
2014 – Favourite images made by…Me
This is a short list, with no explanation given, I prefer not to blow my own trumpet and say I was considering the juxtaposition of the two main elements in the image and the relationship between earth and sky, etc ,etc, etc. What a load of crap. I see something that looks nice or stands out and I shoot it, simples. These are in order too…
1. Iceland – End of Time
You can read about how this image came to be
here
.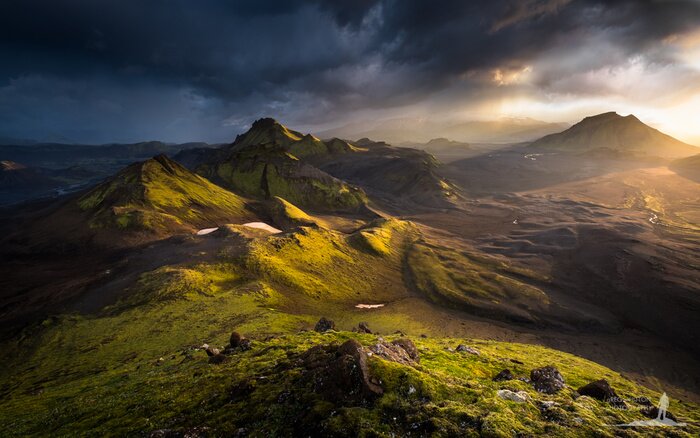 2. Patriot
Shot this at Warwick Castle, a bit of trickery in Lightroom and there you go. Not a landscape, but I like it.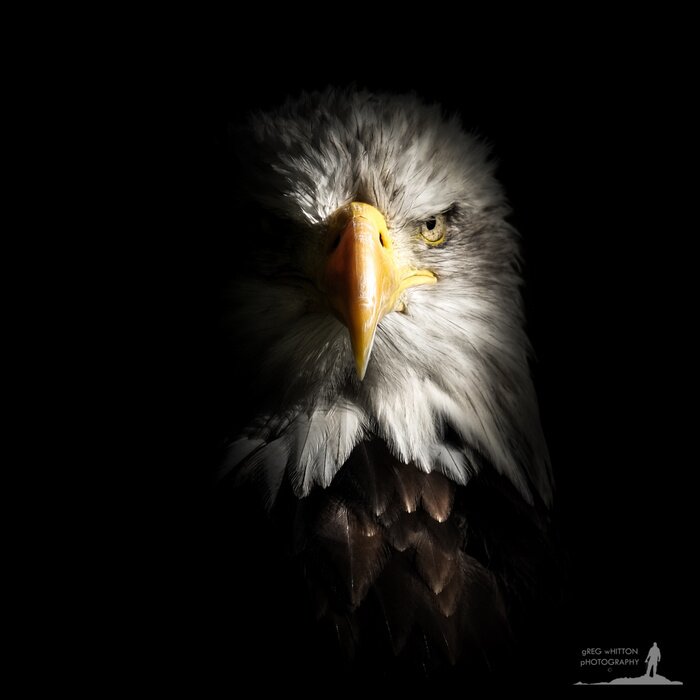 3. Union Sunset
Didn't know this place existed, walked into a café, saw a pic, worked out the location on an OS map in 30 seconds, at location 15 minutes later. 30 mins of waiting and…boom, Golden light. Wish all photos were that easy.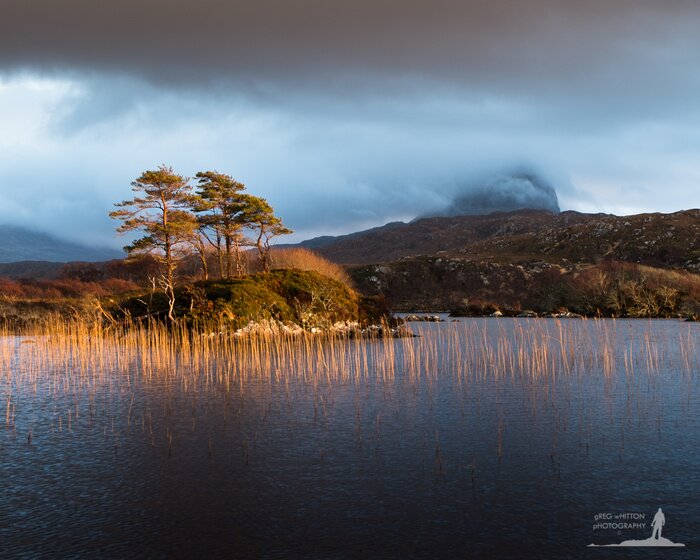 Anyways, that's it. 2014 was a good year photographically I think, wonder what will happen in 2015…